Love Changes Everything
May 14, 2023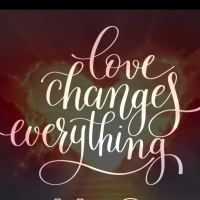 Scripture Reading: 1 John 4: 7 - 12 (NIV)
7Dear friends, let us love one another, for love comes from God. Everyone who loves has been born of God and knows God. 8Whoever does not love does not know God, because God is love. 9This is how God showed his love among us: He sent his one and only Son into the world that we might live through him. 10This is love: not that we loved God, but that he loved us and sent his Son as an atoning sacrifice for our sins. 11Dear friends, since God so loved us, we also ought to love one another. 12No one has ever seen God; but if we love one another, God lives in us and his love is made complete in us.
Message: "Love Changes Everything"
Knowing God through love
What is God's gender? That seems to be an interesting question to ask in the gender-diverse society we live in…
But really - I want you to answer the question: What is God's gender?
Is it male - as we sing the Lord's Prayer?
The Triune God is Father, Son and Holy Spirit… 2 males…
God is not restricted to gender, although in our limited human intellectual capacity, we understand God in metaphors… some of which is limited to a specific gender
I once had a challenging sermon where I challenged the congregation not to limit their thoughts of God to gender, but I guess I took it a bit to far when I had them pray: Our Mother, who art in heaven (There was people leaving the church because of it - I was deeply saddened by it)
Of course there is evidence in the Bible of God being described as a Mother
Two of the best examples are found in Isaiah:
"For a long time I have kept silent, I have been quiet and held myself back. But now, like a woman in childbirth, I cry out, I gasp and pant." (Isaiah 42: 12)
"As a mother comforts her child, so will I comfort you; and you will be comforted over Jerusalem." (Isaiah 66: 13)
This brings us back to John writing in his letter: "Whoever does not love does not know God, because God is love."
We know God through the love we experience
And on mother's day we can acknowledge today that we have gotten to know God through the love our mothers - our lives have been formed by love
How profound is this thought - that we get to know God through the love we experience!
Love deprived world
The opposite is also true - where love is absent, God is not seen
So many people ask today: "Where is God?"
We see love around us - but the burning question is: is it unselfish love?
Or is it what's-in-it-for-me-love?
I think we live in a love-deprived world - I think this world is anorexic of unconditional love
You can go to any prison and listen to the stories there - love-deprived stories
Look at relationships going wrong - you will find a lack of unselfish love
Just think of the commercialized world we live in - everything is geared towards your (selfish) interests - commercials are designed to take advantage of your sense of self-interest
Unconditional love has become rare - so rare that it is hardly recognized
I saw this powerful quote of the philosopher Socrates this week: "Those who are the hardest to love, need love the most"
If you want to change the world, love despite (Show love, show God)
John says: "Dear friends, let us love one another, for love comes from God." And "Dear friends, since God so loved us, we also ought to love one another."
This is imperative language - in other words, this is an instruction
We are expected to love in this way, even though it is not easy to let go of self-interest
It is the ability to love beyond all the excuses we may have for not doing so
It is love despite…
The famous Andrew Lloyd Weber song says: "Into the world we go Planning futures Shaping years. Love Bursts in, and suddenly All our wisdom Disappears. Love Makes fools of everyone: All the rules We make are broken. Yes, Love Love changes everyone. Live or perish In its flame. Love will never Never let you Be the same."
Mother Theresa famously said: "If you want to change the world, go home and love your family."
I you want to change the world - go and love where love is needed most
When you love unconditionally, you make God visible
Learn to love more
Today we are reminded of the love we experienced from our mothers - unconditional love
I want to take the time today to reflect on the impact this love has had on your life
All you know about God, you have learned through love
You cannot keep this love to yourself - you have a responsibility love…
"Dear friends, since God so loved us, we also ought to love one another."
So let us learn to love more…
Let us put in the effort to be less selfish in our expectations of one another
Let us stop avoiding the irritating people around us
Let us stop judging those who are different from or those who have made mistakes in our opinion
Let us stop thinking we have it all figured out and that we have all the answers
Yes, let us learn to love more… love more unconditionally… love despite…
For love, really changes everything
---
Comments
Add your comment